Weekly news – 8 June 2018
Publikováno: 8. června 2018
Like many of you, we're looking forward to a summer of sport – not least the FIFA World Cup that kicks off in Moscow next Thursday.
Unfortunately, the cloud of corruption continues to hang over major international sporting events and governing bodies – disappointing fans everywhere.
In host-country Russia, the construction boom associated with the tournament has also raised concerns over corruption and mistreatment of workers. Human Rights Watch called upon the German parliament last Wednesday to push FIFA to seriously enforce its new policy on human rights.
This week, a new undercover investigation for the BBC by Ghanaian journalist Anas Aremeyaw Anas seems to show African football officials and referees taking bribes. As a result, a high-level FIFA referee who was set to join the World Cup refereeing team resigned and the Ghanaian national football association was dissolved.
Sadly, this is far from the first corruption case to have tarnished the reputation of football's governing body.
Similarly, last month an undercover report by Al Jazeera lead to allegations of match fixing in cricket, run by organised crime networks and facilitated by corrupt players and groundskeepers. The ICC, the cricket equivalent of FIFA, moved commendably fast to open an investigation into these latest allegations.
Too often though, this is not the case.
We have done a lot of research in the area of sport corruption, including a Global Corruption Report on Sport and surveys of FIFA fans, and it all points in the same direction: global sporting bodies must do more to put in place proper safeguards and ensure necessary oversight.
Only then can we look forward to fair play this summer.
News from Transparency International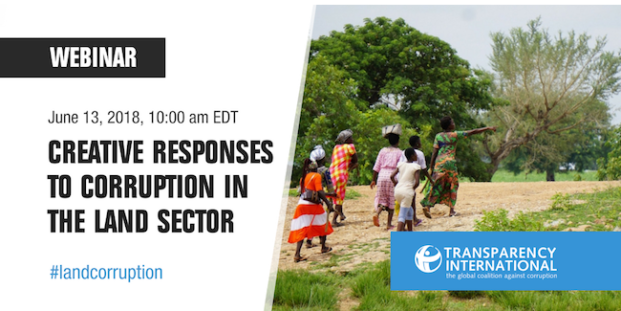 Can corruption in the land sector be reduced? Don't miss a new webinar organised by the Global Partnership for Social Accountability (GPSA) and our Land Programme featuring initiatives from three of our African national chapters. Register now and tune in on 13 June 2018, 10:00am EDT.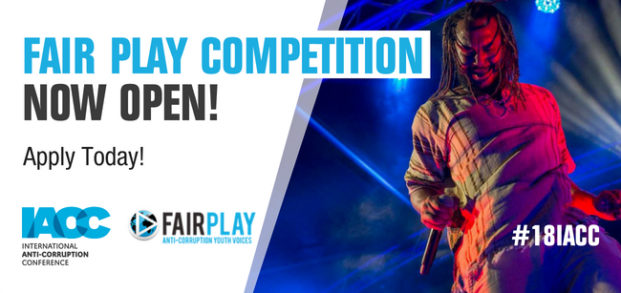 Fair Play is a global competition for original songs by young bands (ages between 18 to 35). Bands are invited to submit their anti-corruption music videos online until 1 August 2018. It must be related to the theme of corruption.
Two bands will be selected to perform in Copenhagen, Denmark at the Fair Play live concert that will take place on 23 October 2018 at the International Anti-Corruption Conference (IACC)!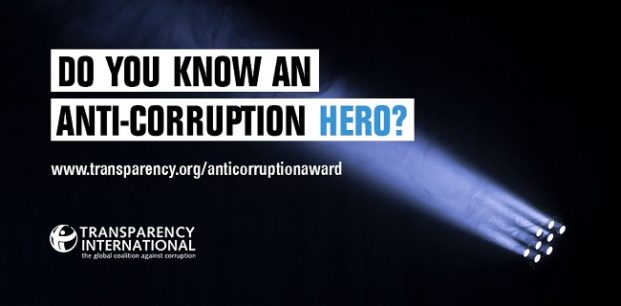 Nominations for the Anti-Corruption Award 2018 are OPEN until 15 July 2018! Our Anti-Corruption Award recognises the courage and determination of the many individuals and organisations fighting corruption around the world.
Winners will be announced at the #18IACC this October in Copenhagen, Denmark. Nominate someone today!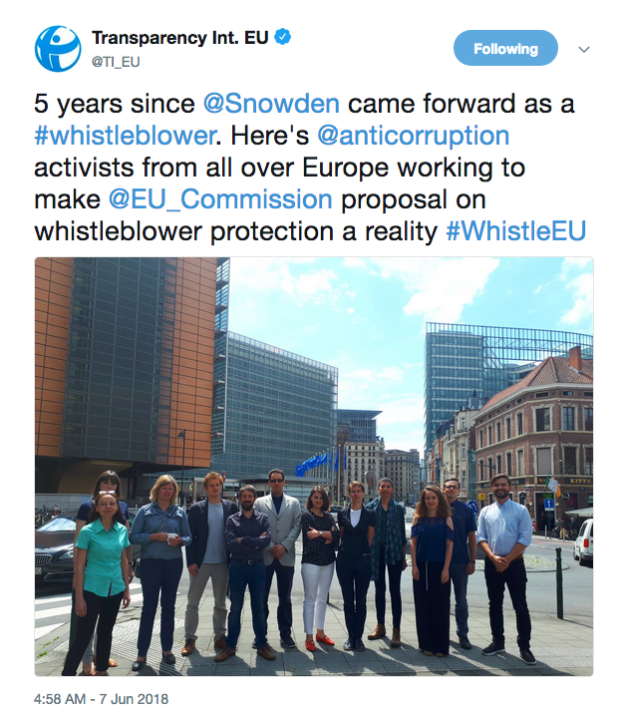 Source: Transparency International
Human Rights Watch called upon the German parliament last Wednesday to push FIFA to seriously enforce its new policy on human rights.